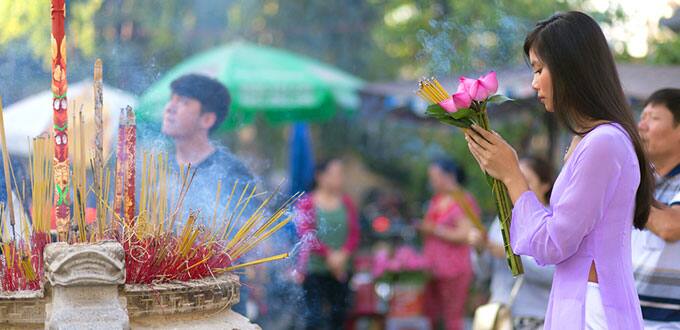 Southeast Asia Cruise Sale!
Enjoy an unforgettable adventure to key cities in China and Japan. With an overnight in Shanghai, you'll have ample time to explore the "Paris of the East," noting the magnificent Beaux Arts-style buildings reflecting its colonial past and its soaring modern skyscrapers. While in Kobe, visit the splendid 16th-century Osaka Castle as well as Shitenno-ji Temple, Japan's oldest Buddhist temple.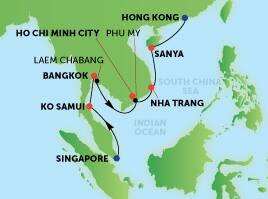 March 21, 2018 on board Norwegian Jewel
Southeast Asia Cruise Itinerary:
Day 1 - Hong Kong, China
Day 2 - Xiamen, China
Day 3 - Cruising
Day 4 - Shanghai, China
Day 5 - Cruising
Day 6 - Beijing (Tianjin), China
Day 7 - Beijing (Tianjin), China
Day 8 - Seoul, South Korea
Day 9 - Cruising
Day 10 - Osaka, Japan
Day 11 - Cruising
Day 12 - Tokyo (Yokohama), Japan
From $1249 US!
Plus Complimentary Amenities! (your choice):
*Book a Suite & Receive All 4 Free Offers!
-Free Unlimited Open Bar
-Free Specialty Dining
-Free Shore Excursion Credit
-Free WiFi Internet
-Book an Inside & Receive 1 Free Offer!
-Book an Ocean View or higher & Receive 2 Free Offers!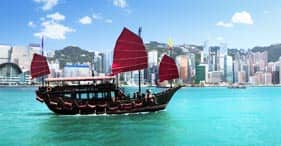 Southeast Asia Cruise Highlights:
Hong Kong, China - This former British colony brims with modern skyscrapers, ancient traditions and incredible food. A shopper's paradise, local shops and markets offer everything imaginable, from silk to jewelry and electronics. The highest point in the city, Victoria Peak, offers sweeping views of this vibrant city. Hollywood Road's temple and antique shops are worth exploring, or take a junk cruise and explore the magnificent bay. As Asia's culinary capital, your gastronomic desires are sure to be fulfilled.
Xiamen - Situated off the southern coast of China, XiÓmÚn is an island city founded in 1394. Discover the city's dramatic history and scenic beauty as you explore Buddhist temples, museums and lush gardens. For a taste of local culture, browse Zhongshan Road's teashops, numerous restaurants and street vendors for local goods. Or take a short ferry ride to nearby Gulangyu Island to discover its beautiful beaches, colonial houses and fresh seafood. The small island doesn't allow any vehicles, giving this charming locale an even more peaceful atmosphere.
Shanghai - As China's largest and most prosperous city, Shanghai is an international metropolis that draws travellers from around the world. Stroll past city sculptures along the Bund - a famous waterfront situated along the Huangpu River that's nicknamed a "Museum of International Architecture" because of impressive buildings lining the street. To view a classic Chinese garden in the city, the Yu Gardens are a must see. Shanghai's bustling markets are ideal for browsing for a wide range of local goods. This fast-paced, ever-evolving city offers an abundance of attractions and activities and is continuously offering new ways to enjoy Shanghai.
Beijing - Beijing is home to the the amazing Forbidden City and infamous Tiananmen Square. Visit the beautiful Temple of Heaven, where the emperor annually celebrated the harvest, and walk on the centuries-old Great Wall of China. Or venture to Xian and see the great terra cotta warriors.
Seoul - Travel to Seoul and discover its 5,000-year-old heritage amidst the ultra-modern high-rises. Visit the magnificent 14th century Gyeongbok Palace and stone pagoda, the National Museum and the bustling antique district. Or spend a day in the serene atmosphere of a Zen Buddhist temple and a historic Korean village. Tour the DMZ and rediscover the drama of recent history. Or simply wander the fish market and promenade at Inchon.
Kobe - Situated between mountains and the sea, Kobe is Japan's sixth-largest city and a port bustling with culture and fine cuisine. Named after its origin, famous Kobe beef is one of the delicacies to enjoy at the many gourmet restaurants. Don't miss the chance to visit Ikuta Shrine - one of Japan's oldest Shinto shrines - or tour a museum to learn about local culture. For sweeping views of the vibrant city, explore one of the nearby mountainsides through a diverse selection of activities.
Tokyo - Once a sleepy fishing village, Yokohama is now one of Japan's largest ports and your gateway to Tokyo. Ancient traditions and historic sites blend into modern culture, crafting a city unlike anywhere else. In Tokyo, you can walk among both neon-glowing skyscrapers and regal temples. Browse stores showcasing the latest advances in technology or retreat to one of the tranquil gardens surrounding the Imperial Palace. Savour traditional cuisine at a Michelin-starred restaurant and witness the centuries-old sport of sumo wrestling. This cosmopolitan hub offers a vast selection of attractions and activities and a wealth of culturally and historic sites. Whether this is your first or fifth visit to the city, Tokyo will captivate your imagination.

Norwegian Star blends the relaxed Freestyle Cruising concept with cruises to the Baltic capitals, The Caribbean and Transatlantic. Onboard Norwegian Star features 14 delicious dining options, 9 bars and lounges, a sprawling spa, an always-exciting casino, plus tons of fun for kids of every age. So while you're exploring Asia and the Far East, this ship offers it all.

All pricing above is in US Dollars, per person. Port charges & taxes are additional. Pricing is based on two people sharing and subject to availability. The "From" price listed on our website is for the March 21st departure date; other dates may have different pricing, please inquire. All pricing is based on availability and subject to change by the cruise line at any time. For more information please contact one of our Cruise Specialists!